Sam Weber is an award-winning, internationally acclaimed performing artist, master teacher and choreographer who regularly appears throughout the world. A protege of Stan Kahn in San Francisco, Sam Weber has appeared with such tap legends as Charles "Honi" Coles, Steve Condos, Jimmy Slyde, Gregory Hines and the Nicholas Brothers. Sam's versatility has led him to performances in musical theater and television, where he has worked with such stars as Burt Lancaster, Bob Hope, Andy Williams, Pat Boone and Sara Vaughn. Sam co-starred in the award-winning German short film "Zwei Im Frack," directed by Christian Stahl in September, 2000. Sam has also performed with the San Francisco Ballet, Sacramento Ballet, Peninsula Ballet Theatre and Smuin Ballets/SF. Sam Weber was frequently seen on PBS's "Mr. Rogers' Neighborhood" television show and is featured in the documentary "Juba! Masters of Percussive Dance" on Public Television.
Sam is one of the few tap dancers in the world currently performing Morton Gould's "Tap Dance Concerto" and was the first tap dancer to receive a "Bessie" award, presented in New York City in 1993 in recognition of outstanding creative achievement. In addition to his solo tap dancing career, Sam has toured internationally since 1986 as a principal dancer and choreographer with the Jazz Tap Ensemble.

Sam Weber has performed and taught at tap dance workshops and festivals worldwide. These have included the Chicago Human Rhythm Project as well as tap festivals in Boulder, CO, Portland, OR, St. Louis, New York, Seattle, Los Angeles, Vancouver, B.C., Atlanta, Houston, Austin, Boston, London, Paris, Amsterdam, Brussels, Prague, Kiev, Heidelberg, Freiburg, Wuerzburg, Cologne, Munich, Frankfurt, Hamburg, Berlin, Duesseldorf, Zurich, Helsinki, Tokyo, Beijing, Hong Kong, Bangkok, Rio De Janeiro, San Antonio, TX, Gainesville, FL and the San Francisco Tap Festival.
Sam has taught in the dance departments of UCLA, Cal State University, L.A., Long Beach City College, Cal State Fullerton and San Francisco State University.
Sam appears as tap dance artist in residence with Sierra Nevada Ballet www.sierranevadaballet.com.
Sam Weber frequently performs the work of German composer/violinist/tap dancer Andreas Daenel. The two dancers have performed Daenel's compositions for tap dancers and orchestra "Kontralog" and "SignADiapunktur," which premiered in the U.S. with the San Francisco Bay Area's Peninsula Symphony Orchestra in 2005.

Sam is the recipient of several awards, including the "Hoofer Award," from the American Tap Dance Foundation, the "Legacy Award," from San Antonio's "Third Coast Rhythm Project," the "Giant Steps" award for his lifelong contribution to the development of tap dance in the San Francisco Bay Area, and he has also received the prestigious "Juba" award from the Chicago Human Rhythm Project in recognition of his outstanding contributions to the art of tap dance. In 2021, he received the Legacy Award from the Orange County Tap Festival. He is on NY Times critic Brian Seibert's list of the 25 most important tap dancers of the 20th century.
Most recently, in June of 2022, Sam was presented with the "Inspiration Award" by Chicago Tap Theatre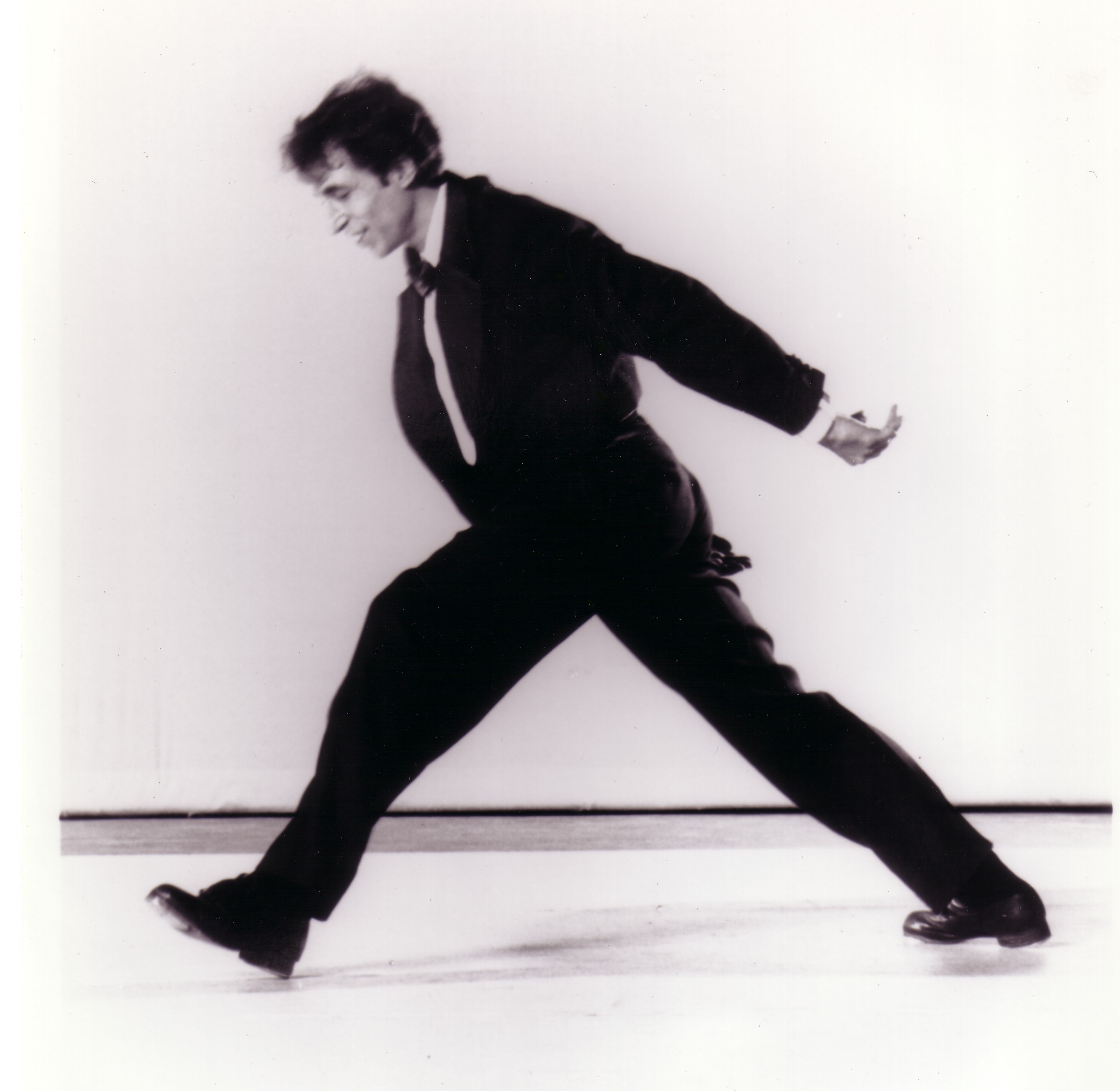 ASK ABOUT PRIVATE LESSONS, IN-PERSON OR ZOOM!
Contact Sam For available dates/times
ZOOM CLASS AT CITY DANCE, SAN FRANCISCO!
ADVANCED (LEVEL 6) DROP-IN CLASS - Mondays - 5-6 PM, PDT on ZOOM!.
ZOOM TAP CLASSES AT STAGEBRIDGE!
Intermediate: Tuesdays 2-3.
2501 Harrison St./Oakland, CA, 94612
IN-PERSON! TUESDAY DROP-IN CLASSES AT STEPPIN' OUT DANCE STUDIO (CLASSES BEGIN JANUARY 10TH, 2023)
697 South Van Ness (at 18th St.)/San Francisco
ADVANCED BEGINNERS: TUESDAYS, 7:00-8:00
INTERMEDIATE: TUSDAYS, 8:00-9:15
ABSOLUTE BEGINNERS: WEDNESDAYS, 7:30-8:30
ADVANCED: WEDNESDAYS, 8:30-9:45
TAP FESTIVALS AND WORKSHOPS
SEE LINKS BELOW!
Chicago National Association of Dance Masters
"Deadlines are the mothers of invention." - John M. Shanahan